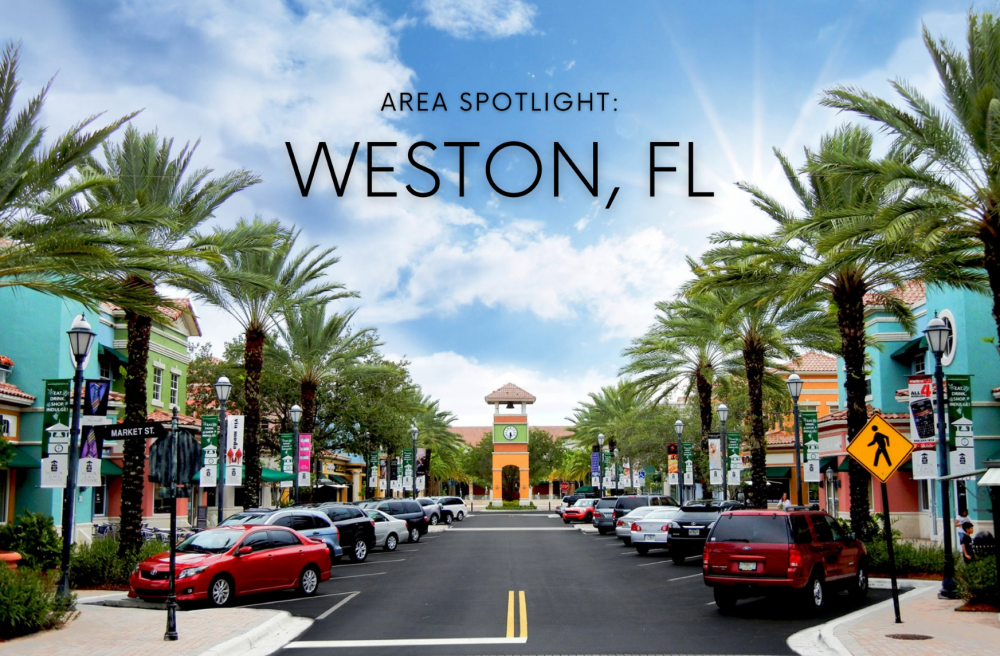 The city of Weston, located in Broward County, Florida, is a master-planned suburban community. It is regarded as one of the best places to reside in Florida, as well as in the US. It is a meticulously maintained city and considered a relatively expensive place to live.
With a population of 70,220, Weston is considered as a suburb of Fort Lauderdale. Weston is primarily a charming suburban town, the complete opposite of the beach and nightlife found in Miami and parts of Fort Lauderdale. People from a Latin background represent most Westonians, with Venezuelans and Colombians making up a large share of the population (the city has become commonly known as Westonzuela).
History
Weston was initially conceptualized as a master-planned community under the name Indian Trace. In 1984, the development's name was changed to Weston, where its first homes were completed in the Windmill Ranch and County Isles neighborhoods. The city of Weston was incorporated in 1996, with fish ponds, parks, and also eco-friendly locations adjacent to real estate compounds as well as shopping centers. A wealthy area Weston is tucked between the Everglades and also the highway to Miami in the south and also the Gulf of Mexico coastline in the west. The majority of the Weston community was developed by Arvida/JMB Realty (the company known for developing Walt Disney World)
The Weston Real Estate
Over 70% of residents in Weston own their homes. According to Redfin, the Weston housing market is somewhat competitive. Homes sell for about 3% below list price and go pending in approximately 68 days. According to Zillow, the median price of homes currently listed in Weston is $517,500, while the median price of homes sold is $433,500. The average market rent in Weston, Florida, is approximately $3,400.
Amid the current global Coronavirus (COVID-19) pandemic, the South Florida housing market is still booming, as more homeowners flock from cities to suburbs with better quality living. Florida is unique in the sense that it has always been a destination where people plan to move one day. However, the COVID-19 pandemic accelerated those plans for a lot of individuals and families.
Areas in South Florida, like Weston, are currently experiencing a seller's market, as there is a limited stock of homes available.  In fact, before the pandemic, there was likewise a limited stock of home available. As such, most sellers have not had to lower their listing prices, despite the COVID-19 pandemic. While prices continue to rise, interest rates remain relatively low, allowing potential buyers to enjoy more bang for the buck. 
Living in Weston, FL
Many families live in Weston, and the majority of residents tend to lean liberal. Expat families tend to be attracted to Weston for its security, environment, and excellent college system, one of the ideals in south Florida. Westonians take satisfaction in their outdoor lifestyle. In general, Weston supplies a perfect equilibrium for households, with the peace and also quiet of suburbia, a year-round outside life, and also impressive education system, surrounded by the recreation/
Celebrities Who Have Made Weston Their Home.
Due to that fact, the fact that many celebrities are commonly looking to get away and enjoy some peace and quiet away from their hectic celebrity lives, Weston, FL, has become a secret hiding spot for a good number of celebrities, especially athletes. Hall of Famer Dan Mareno, NFL quarterback for the Miami, has made Weston his home. Likewise, Will Allen (NFL quarterback for the Miami Dolphins), Andre Goodman (NFL player for the Denver Broncos), Udonis Haslem (NBA player for the Miami Heat), and Dudley Hart (professional Golfer) all have homes in Weston.
Top Attraction in Weston
Weston Regional Park, Markham Park, Weston Hills Country Club, and Bonaventure golf club are just some places where our neighbors go to exercise or hang out. The Young at Art Museum, and Color Me Mine, an art studio, are also popular attractions in the city. Additionally, the city of Weston is located close to the Fort Lauderdale Airport and Miami International Airport. It is relatively close to Downtown Miami and the surrounding nightlife. The Fort Lauderdale Beach is close and the Everglades National Park.
Overall, Weston is a wonderful and affluent community in the state of Florida. Weston has a good balance between commercial and residential neighborhoods. The city is home to several business districts where several Fortune 500 companies have an office. As Weston continues to grow, the city has carefully planned to maintain a high quality of life and nature preservations that residents have become accustomed to.